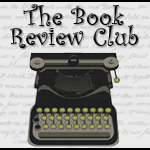 Click icon for more
book review blogs
@Barrie Summy
Ooo, look. I'm blogging again. The Book Review Club took the summer off, and I, too, am using that as my excuse. But now it's fall and it's time to face the music. And what better way to start the countdown for Halloween than the first book of a scary series?
Don't forget to click the icon above for more reviews.
By Robert Liparulo
Thomas Nelson, 2008
A couple of weeks ago, my little town's tiny gem of a library—always on the alert to get kids addicted to books anytime, anyhow—got in all six books in Robert Diparulo's Dreamhouse Kings series and displayed them prominently in its YA section.
The series has been moving like hotcakes, the librarian told me. Curious, I put my name on the waiting list for House of Dark Shadows, which starts the series. (And, yes, there was a movie of that name back in 1970, based on the 1960s horror soap "Dark Shadows." Which spun off into yet another movie this year, starring Johnny Depp.) (Which wasn't so hot, by all accounts.)
This House of Dark Shadows is definitely not great literature—it's not even grammatical in places—but I can see the appeal. At thirteen, I would have been eating this up.
Fifteen-year-old Xander King reluctantly moves with his family from L.A. to the tiny Northern California burg of Pineville, where his dad will be the high school principal. In spite of himself, he's intrigued by the dream house the family moves into: a spooky old manse full of noise distortions, mysterious footprints and, you guessed it, dark shadows.
We already know the house is bad news, because we've been treated to a prologue in which a gigantic, sweaty guy carries a struggling woman down a long hallway, pursued by her young sons. Easily repelling their desperate attempts to rescue their mother, the man carries her through a door into a place full of bright light. The door slams behind them, "separating her from her family forever."
Prologues, I'm told, should be used sparingly. But this one packs a punch: From chapter one on, you're alternately waiting for the explanation and urging Xander and his younger brother to be much more careful as they explore the house.
Liparulo ups the ante early on, when Xander learns that the house has been unoccupied ever since the mother of the house disappeared thirty or forty years ago, followed by her husband and children. Town lore says the husband reacted to his wife's disappearance by spiriting the kids away someplace, killing them, then taking his own life.
Xander and family do experience the house's weird capabilities, and we do get the beginnings of an explanation for it all. But only the beginnings. One frustration of this book is that it is little more than a prologue itself, with a conclusion that barely justifies the term. This struck me as both cynical and lazy, to tell the truth.
Still, House of Dark Shadows is a page-turner, and probably a gem for reluctant readers. Although it's classified as "young adult"—Amazon has it as age 13 and up—I didn't see anything in here that would put it out of the reach of a middle-grade reader who could withstand the Goosebumps series.
I almost put this book down halfway, because the writing wasn't that great and the characters were okay but not hugely compelling. It was the mystery of the house that kept me going, and may even get me into the next book.
Drat you, Robert Liparulo.