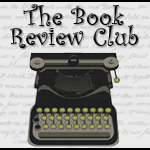 Click icon for more
book review blogs
@Barrie Summy

As usual, it's like a curtain dropped here. The last hurricane sucked all the warm air and humidity out to sea, and now even a steady sun has trouble raising the temperature out of the sixties. Although I'm sad that summer's over, and wishing it had been a better one weatherwise, I'm ready to hunker down, work, and read. If you're in the same mood, a thriller by Stieg Larsson is a good way to acclimate to the new reality. And don't forget to click on the icon for more bloggy book reviews!


The Girl Who Played with Fire
By Stieg Larsson
Alfred A. Knopf, New York, 2009
God, I wish Stieg Larsson were still alive and writing.

Larsson, editor-in-chief of the Swedish magazine Expo and an expert on right-wing extremism, died of a heart attack in 2004, leaving behind the manuscripts for three of a planned ten-book series of thrillers. The first book, The Girl with the Dragon Tattoo, was a huge hit when it came out in Europe a year after his death, and the English translation met similar acclaim in 2008.

Now the second book, The Girl Who Played with Fire, is out in English, following the career of Lisbeth Salander, a bizarre but thoroughly engaging character from the first book.

Expect to stay up late.

Dragon Tattoo introduced us to Mikael Blomkvist, an investigative journalist who has been convicted of libeling a billionaire industrialist. While waiting to serve his short prison sentence, he's hired to write a memoir and investigate the disappearance of his subject's niece forty years earlier. He brings in Salander, a private investigator, computer whiz, and pierced and tattooed misfit, to help him out. The two endanger themselves to uncover the hideously seamy circumstances behind the niece's fate.

The politics and intrigue in these books ring true for very good reason: Larsson's real life was not far different from Mikael Blomkvist's. He was noted internationally as a tireless foe of rightist organizations, and reportedly was subject to death threats as a result.

His Blomkvist is a fine, compelling character, although nothing unique for a thriller. Salander is something else again, Larsson's vision of what Pippi Longstocking would be like as an adult. Longstocking, the beloved pigtailed character in Astrid Lindgren's series of children's books, is exceptionally strong, smart, and self-reliant but exceptionally anti-social if you cross her.

That's Salander to a tee, and she may be my favorite character in contemporary literature. She's a scary-smart, a kick-ass heroine, yet as confused and vulnerable as it's possible to be without spending life in a fetal position. It all fits together in one wonderful mass of human complexity.

In Played with Fire, Salander takes her turn as main character, with Blomkvist riding shotgun. We learn much, much more about "All the Evil," the terrible childhood events that sent Salander into the Swedish mental health system and, eventually, into the hands of the sadistic guardian we met in the previous book.

All is not what it seems in Salander's past, as the Stockholm police discover when she becomes prime suspect in a triple murder. The girl depicted in social service records hardly resembles the real girl at all. Why is that? You'll find out, probably at 2 a.m.

Both of these books have their oddities, mostly in structure. Dragon Tattoo's libeled industrialist plotline, although interesting and necessary to the series, slows things in the beginning and still has loose ends to be tidied up when the main event is over. That's a disadvantage in a book that's otherwise as tight as a drum.

The first half of Played with Fire is a more compelling read than the early pages of Dragon Tattoo, which has to fill us in on the libel suit before it gets moving. The second half, although still a blazing page-turner, goes overboard on Salander's grievances against the world, and risks turning into a polemic. What happens to her at the end is just a tad too far-fetched, almost played for humor but not quite.

Nevertheless, I'd bring Stieg Larsson back from the dead any day. And I'm holding my breath for The Girl Who Kicked the Hornet's Nest, the next and—sadly—the final book in the series.