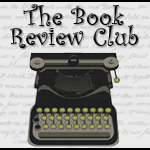 Click icon for more
book review blogs
@Barrie Summy
Monster snowstorm happening here--hope I get this posted before the power goes out. (If the formattings a bit wonky, Blogger seems to be having issues today. Or maybe it's me.) Anyway, time to huddle by the fire and be thankful for indoor plumbing. Don't forget to click the link for great reviews--one of which is of SMALL PERSONS WITH WINGS with a fun interview by Sarah Laurence!
At Home: A Short History of Private Life
By Bill Bryson
Doubleday, 2010
ISBN:978-0-7679-1938-8
Bill Bryson is the enemy of silent reading. I defy anyone to get through more than five pages of AT HOME: A SHORT HISTORY OF PRIVATE LIFE without feeling compelled to read some paragraph aloud to whoever else is in the room. For example:

∙ Country churches in England look like they're sinking, but really the graveyards are rising. A typical churchyard has accumulated some twenty thousand corpses, one buried on top of another.

∙ When Thomas Edison first wired a section of Manhattan in 1881-82, "horses behaved skittishly in the vicinity until it was realized that leaking electricity was making their horseshoes tingle."

∙ "Originally, the joists in English terraced houses ran from side to side and sat on the partition walls between houses. This essentially created a linear run of joists along a block, heightening the risk of fires spreading from house to house. So from the Georgian period, joists were run front to back in houses, turning the partition walls into firebreaks." Because the joists had to rest on interior walls, this determined the layout and uses of rooms in urban households for generations to come.

∙ In the 1700s, British colonial law and the realities of markets and transportation meant that Americans had to order manufactured goods from England even if the raw materials came from here. In 1757, George Washington's order included snuff, sponge toothbrushes, salt, raisins, almonds, mahogany chairs, tables, Cheshire cheese, marble, papier-mache, wallpaper, cider, candles, twenty loaves of sugar, and 250 panes of glass.

Bryson is the author of A SHORT HISTORY OF NEARLY EVERYTHING, among many other books. He has a questing mind and must live for research, judging by the twenty pages of bibliography. Best of all, he has a puckish sense of humor and loves to tell straight-faced tales of eccentric aristocrats, misguided inventors, and eight hundred Thames daytrippers drowning in raw sewage in 1878.

The book's organizing principle is a tour of Bryson's home in England, a former rectory built in 1851, stopping at various points for a discussion of issues related to drawing room, scullery, or fuse box. The topics addressed in each chapter are wide-ranging: The chapter on the bedroom covers bedding types and syphilis, but also the evolution of medical care and attitudes toward death.

Every time I interrupted my Dear One with some new gem from the bowels of history, I found myself exclaiming: "Whatever made him decide to look THAT up?" The answer, I guess, is that the guy loves both to read and to entertain. His books do not give the impression of being planned, somehow—reading this one is not like listening to a well-reasoned discourse with a sweeping conclusion at the end. This is visiting your favorite sweater-clad scholar for afternoon tea, getting yourself invited to drinks and dinner, and staggering home delightedly at midnight.

Did you know the Aztecs made salt by evaporating their own urine?

A word of remembrance: Novelist Diana Norman, who also wrote as Ariana Franklin, died January 27. She wrote the MISTRESS OF THE ART OF DEATH series of historical novels set in the time of Henry II—they were my entry in this review club a while back. They are marvelous, and I'm desolated that there won't be any more. I plan to get my hands on the ones she wrote under her own name and suggest you do the same. RIP, Ms. Norman.