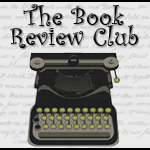 Click icon for more
book review blogs
@Barrie Summy
Until this morning, it snowed steadily for about 36 hours with absolutely no accumulation to show for it. Yep, it's March. If you're not reading voraciously now, you are way, way too contented with life.
Here's a little March escapism. And don't forget to click the icon for more reviews!
By Maurissa Guibord
Delacorte Press, 2013
Teen Me would have been thrilled. This is the kind of book she would have devoured and instantly re-read. Then it would have been rinse and repeat every few months until she could recite half of the text.
Here's why: Characters and creatures out of Greek mythology, some enticing, others terrifying. A couple of love interests, both tormented, one supernatural. Humor. A mystery that starts on page one and just keeps getting juicier.

Who knew gills could be sexy? (I've got your interest now, right?)
The plot is unique, as far as I know.
Orphaned Delia makes her way from Kansas to the strange island where her mother grew up, hoping to connect with her grandmother and find out the truth behind her mother's deathbed ramblings. ("Don't let them take the baby" being one. Brrr.)
When she reaches Trespass Island, she finds she's not welcome. Then she finds she's more welcome than she wants to be. She meets a young fisherman who seems to be attracted to her but keeps backing off in an odd, unhappy way. Everyone talks about the Revel, but no one will tell her what it is.
And then there's the pale young man from the sea who seems to be obsessed with her.
There are mysteries everywhere: Why doesn't Trespass appear on any maps? How come its inhabitants seem to be trapped there, surrounded by what seem to be sea monsters? Why did Delia's mother leave? She'd always said she was terrified of water, so why are there pictures of her happily paddling in the sea?
Sometimes Delia is standing on the shore one minute, and up to her knees in water the next--what's that all about?
Guibord unravels the puzzles slowly and seamlessly. The answers are deeply satisfying, although sometimes heartbreaking. By the time we get our answers, we're thoroughly invested in all the characters, from Delia's intrepid grandmother to the slightly ditzy teenagers dolling themselves up for Revel.
Delia's fate is especially cool. And, Ms. Guibord, it just screams for a sequel.
Poor Teen Me. How she would have loved this book.