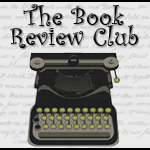 Click icon for more
book review blogs
@Barrie Summy

This is the twelfth edition of The Book Review Club -- I haven't been able to participate each month, mostly because of surgery, but I still think it's pretty cool. Be sure to click on the icon above to find more reviews.
Her Fearful Symmetry
By Audrey Niffenegger
Scribner, 2009
It's hard to write about HER FEARFUL SYMMETRY without giving too much away. I'll say only this: IF a vibrant, intelligent dead woman were to miss her life enough to haunt her own flat, she'd be bored to insanity. And then what?
I haven't read Audrey Niffenegger's blockbuster first book,
THE TIME TRAVELER'S WIFE
, but I'm now determined to do so. Although her second book has some problems, the situations and characters are compelling to the point of mania. I got it for Christmas and finished it two days later despite competing seasonal events.
Niffenegger is particularly skilled at characters who are a couple of bubbles off plumb, and you have to be careful about that stuff. Niffenegger is careful, creating a cast of characters who demand our interest and compassion at the same time as they flirt with our disquiet. With one major exception toward the end, the thoughts we share with these troubled folks make perfect sense.
A character in its own right is Highgate Cemetery, famed resting place for the likes of Karl Marx, Christina Rossetti, and George Eliot. On stage throughout the novel, the graveyard is a reminder that death comes to us all and it's up to us to figure out how we'll deal with it.
Noted book dealer Elspeth Noblin sets the stage by dying in a London hospital on page one. On the page two we see her younger lover, Robert, crawling into bed with her body—this man, we conclude, will not let go easily.
Elspeth has left her fortune and her expensive London flat—next door to Highgate Cemetery—to the twin daughters of her own identical twin, who is estranged and living in the U.S. The conditions of the bequest are that the twins must move to London and live in the flat for a year before selling it, and their parents are not allowed in. Robert, who lives downstairs, is instructed to remove Elspeth's diaries from the flat, although he's invited to read them.
At first, Robert can't bear to read the diaries. (When he finally does, late in the book, revelations occur) As he moves through Elspeth's flat, getting it ready for the younger twins, Robert keeps feeling wisps of touches, is convinced things have moved from where he left them. Could this be Elspeth, or is he going nuts? His friends know it's the latter, and he's pretty sure they're right.
Enter Julia and Valentina, the younger twins. They are "mirror twins," superficially identical but opposite: one is right-handed, the other left-handed; a mole that's on the right in one is on the left in the other. Even Valentina's internal organs are reversed from normal. Like their mother and her twin, they are oddly beautiful—tiny, pale, blonde, skinny, dressed alike in fetching but creative get-ups—and excessively close. Julia makes the decisions for the two of them, but fragile, asthmatic Valentina is the one everyone likes. Julia resents that a little, as Valentina resents Julia's control.
Moving into the flat, they make friends both with Robert and with Martin, the brilliant upstairs neighbor who suffers from obsessive-compulsive disorder. Robert and Valentina are attracted to each other; Julia tries to help Martin win back his health and his wife. The point of view shifts from one to another, often giving us more than one perspective on a single event. Niffenegger pulls this off with gorgeous clarity, never once puzzling us into withdrawing from the story.
And then there's someone else's point of view, expressed so thoughtfully that you know just what it would be like to … but I'm not going to say what.
I had reservations about a couple of the book's plot points, which didn't seem to have enough character support. The major example is Valentina's heroic effort to wrest herself from Julia's loving control: She has ample motivation for drastic action, but not quite enough to justify the harebrained (and admittedly delicious) plan she ends up concocting. This could be viewed as a serious flaw in the book, but it didn't interfere with my enjoyment one bit. I simply filed the problem away to consider at leisure when I wasn't having such a good time.
On to THE TIME TRAVELER'S WIFE. Without the ghost of a delay.