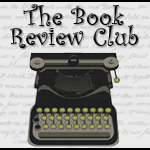 Click icon for more
book review blogs
@Barrie Summy
The weather's bad with a chance of awful around here, but yesterday there was a change of air, the hint of a smile on the face of the world. Spring is coming.

Nevertheless, the comfy chair with the good lamp beckons. If you're a kid or appreciate books written for kids, you couldn't do better than this tale of a plucky, kind-hearted girl and her friend the dragon. Full disclosure: Grace Lin is a fellow Inkie, I've written about her before, and I have no business reviewing her book. Sorry—the ghost of my younger self insists.

Don't forget to click the icon above for more reviews. Oh, and FCC: I got this book in a swap at the Kid/YA Lit Tweetup during the ALA Midwinter meeting.

Where the Mountain Meets the Moon

By Grace Lin
Little, Brown BYR, 2009
WHERE THE MOUNTAIN MEETS THE MOON has won a Newbery Honor and a galaxy of starred reviews, but I happen to know it's also won the highest honor in children's literature: reports from parents that their children insist on reading it over and over and over.
One of those children would have been me.
It's the whole package, you see. Lin is an illustrator as well as a writer, so her cozy, endearing story comes with cool chapter headers and spectacular full-page illustrations. The cover art, as you can see, is gorgeous. The book even handles well, with sturdy materials and supple binding. This would have been bedtime reading for me every night in elementary school, possibly beyond.
The book is fueled by Chinese folk tales, simple, often funny stories of greed and foolishness and hubris. As entertaining as they are, the original tales tend to rely on stock characters—crafty monks, corrupt bureaucrats, greedy merchants, foolish or kind or beleaguered peasants. It's amazing what happens to them when you add real humans, as Lin has done.
Our heroine, Minli, is a farmer's daughter in a mud-encrusted village under Fruitless Mountain. To her mother's disgust, her father brings joy to her life by telling her stories of dragons and magic and the wisdom of the Old Man of the Moon. Her mother sighs, the sun burns, the mud clings, and finally Minli has had enough. She sets off on an epic journey to find the Old Man of the Moon and ask him how to change her family's fortune.
Minli is a normal kid, not uncommonly smart or brave or virtuous. But she has the heart of a hero, and that's what drives her to rescue a dragon, befriend a beggar and a king, overcome fear, and find help when she needs it.
She'd get nowhere without stories: the ones her father told her, and the ones she picks up from new acquaintances along her journey. The tales weave through the book, explaining the characters Minli meets, feeding her information she needs to complete her quest. They help her, and us, to understand the world a little better, adding richness and color.
Minli and others who open their hearts to stories have special powers: For them, stone lions come alive, and goldfish share their wisdom.
Guess that's why we're here, right?