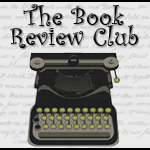 Click icon for more
book review blogs
@Barrie Summy
It's been a sunny but chilly 2011 here in Maine so far--woodstove time! Which means book time. And, possibly, imagining yourself in some warm place (an overheated New York apartment?) with adventures in the offing. If you like middle-grade fantasy, you couldn't do better than this one by Elise Broach, author of SHAKESPEARE'S SECRET and a slew of picture books.
Don't forget to click on the icon for more reviews!
Masterpiece
By Elise Broach
Henry Holt & Co., 2008
I will never squish a beetle again.

Elise Broach's MASTERPIECE is the kind of book I would have loved in childhood, when one of my favorite boredom-fighters was to imagine myself in an upside-down house, stepping over high thresholds and trying to get comfortable with all the furniture stuck overhead.

Broach encourages us to imagine a beetle's life in a plush New York City apartment: Settled in comfortably behind the wall under the kitchen sink, scrounging meals from the trash and what the baby drops on the floor, taking a bath in a bottle cap, riding the vacuum cleaner to a vacation spot in the conservatory.

Marvin, a young beetle, lives with his parents and extended family in the home of the Pompadays (the name says it all). The human family's only worthwhile member is James, who turns eleven at a depressing party engineered by his uber-networking mother and stepfather. When James's artist father arrives to give him a pen-and-ink set, he doesn't think much of the present until Marvin secretly visits his room at night to leave his own present, a buffalo nickel.

Dipping his front legs into the ink, Marvin discovers he can draw—not just draw, but make stunning art. James discovers Marvin's tiny, gem-like rendition of the scene outside his window, and in short order discovers Marvin, too. The two strike up a wordless friendship, so compatible with each other that they need only a modicum of code: Marvin runs up James's finger for "yes," and back down for "no."

This comes in handy when Mrs. Pompaday discovers the drawing and infers that her son is an artistic genius. One thing leads to another, and before long Marvin and James find themselves in the Metropolitan Museum of Art faking an Albrecht Dürer drawing to help foil some art thieves. The plan goes badly wrong, of course, and it takes all of Marvin's creativity and James's upright courage to keep priceless artworks from disappearing forever.

This book itself is a tiny gem. Like Mary Norton's THE BORROWERS series of the fifties and sixties, Broach imagines a gorgeously detailed miniature life behind the walls of the Pompadays' apartment, complete with family suppers and missions to rescue the homeowner's contact lens from the bathroom drain. ("Why, it looks exactly like my fruit bowl," Marvin's mother comments.)

Delightfully, Broach sneaks in cool insights about art and ethics without once preaching or sacrificing plot pressure. The story is entirely told from Marvin's point of view, but his attention is so closely focused on James that we think we're seeing things through the human boy's perspective, too. Like Marvin's drawings, this is an act of genius.

Seriously, you'll think twice before you stomp your next beetle.
Dear FCC: I bought this book with my own money, and it's worth every cent.