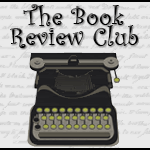 Click icon for more

book review blogs

@Barrie Summy
After a couple of months off, part of which I spent breaking a leg, I rejoin the Book Review Club for one session followed by a summer off. We'll be back in September.
Click the icon above for club members' other reviews. (OOPS--the link's not working. I've appealed for help. In the meantime, take this instead: http://barriesummy.blogspot.com/ )
Click the book title below for the ARABELLA OF MARS Indiebound page.
Get your willing suspension of disbelief primed. Turns out interplanetary space has blue skies and thunderstorms. And asteroids grow oak trees.
I'm a stick-in-the-mud, so as I read ARABELLA OF MARS I wasted valuable breath grumping and moaning about blue skies on the way to Mars, not to mention breathable atmosphere. I kept thinking how much more I would have respected author David D. Levine if the steam-punk space travelers had confronted a vacuum.
Levine salvaged my good opinion by writing a good ol'-fashioned Yarn, befitting a well-regarded writer of short fantasy and sci-fi. (This is his first novel.) Better still, he thought up a feisty heroine.
It's 1812, and mankind has been traveling in space since the late 1600s. (Isaac Newton had something to do with it.) Arabella Ashby grew up on Mars, which has been colonized by the British in raj-like fashion. At 16, she is accustomed to rampaging around the red planet with her brother, schooled in hunting and other unladylike pursuits by her nanny, a female Martian warrior with eye-stalks and a carapace.
But it's 1812. Arabella's mother is determined that her daughter should act like a lady and, what's more, should do so back where there are marriagable men and nobody has eye-stalks. She drags Arabella and two younger daughters back to England, leaving her husband and son behind to run the family estate.
A year later, word comes that Arabella's beloved father has died. Sent to the country to grieve, she discovers a cousin's dastardly plot to travel to Mars, kill her even more beloved brother, and inherit everything. Space travel notwithstanding, English estates still don't descend to women. Arabella, her mother, and her sisters will be out on the street.
Arabella to the rescue. Ridding herself of proper female attire bit by bit en route, she makes it to London to sign on as captain's boy on the Mars Trading Company ship Diana.
Apart from the above-mentioned annoyances of atmosphere and oak trees, the voyage is ingenious. Interstellar ships are more or less round, propelled by three sails catching the breeze generated by space storms or a coal-fired furnace. In a pinch, the crew descends into a hell-hole to pedal for hours. Everything else aboard ship is Patrick O'Brian down to the grog and seabiscuit.
Adding to the fun, although also to my stick-in-the-mud annoyance, is the fact that everyone is weightless. Oh sure, do away with the pesky vacuum but make everything float because it's a hoot.
I have to admit, it is a hoot.
Levine does confront the pesky fact that the British colonizers are every bit as objectionable on Mars as they were in India. Nobody thinks the Martians could possibly be anything but savages and servants—my dear, they have shells—and British attitudes eventually trigger an uprising. Arabella's close relationship with her Martian nanny comes in handy.
On her way to Mars, Arabella experiences a shoot-out with a French war ship (Napoleon being on the rampage in space, too) and a mutiny. Having shared with her father a love for automatons, she masters the ship captain's pet navigation device, a highly intelligent machine called Aadim. Conveniently, the captain himself is a figure of romance.
This is a fun book, and there's a sequel coming in July. I will be reading it, grumping and moaning.
(Dear FCC: I got this book from the library. Actually, a friend did, and passed it along to me because she figured I'd like it. As always, nobody cares whether I'm reviewing it or not. Most of us do care about net neutrality, so devote your attention to that, please.)